A little bit of paradise in the mountains
I usually don't write reviews of my stays on HomeAway but was moved to make this my first.
Firstly a huge thanks to Colin. I have never before experienced correspondence as good as what we received before and during our stay. Although we didn't require special assistance, the offer was there and I get the impression Colin would go to the ends of the earth for his guests.
Colin wasn't in Spain but provided the numbers for two family members to contact to collect the keys.We were met by Jose in a nearby town and followed him up to the house. There were no restrictions on times and we arranged to meet up at 18:00, all we had to do was phone when we arrived and Jose was there in 5 minutes.
If you haven't driven in the mountains outside Malaga get a car and do it. The roads are like pool tables with a good few near the house being newly tarmaced while we were there. The journey from Malaga is 40 miles of snaking twists, turns and hairpins through beautiful countryside culminating in a cheeky off road hill climb 😉 I'm itching to get back on a motorbike!!
When you get up to the cottage its just beautiful. Its looks small from the front but once you're through the door the tardis effect kicks in.
The kitchen dining area is huge and very well equipped easily accommodating the 6 of us as we unpacked groceries and luggage.
The living area is also large and comfortably furnished..
All the bedrooms were a good size.
The main bathroom is ginormous and the shower comes at you like a fire hose. You get a massage while you shower, Perfect!!
There is full sky TV and wifi broadband as quick as what I have at home.
Inside the cottage is spotless.
The outside space at the rear is large with plenty of seating.
There is a gas and traditional BBQ which was perfect for the amount of food we were cooking.
A path and steps snake down from the patio to the pool area. The pool and surrounding patio is amazing with plenty of loungers. The pool was cleaned twice by very discrete maintenance men (we were only there 5 days).
I could turn this in to a 1000 word essay as there are so many positive things to say but will spare you.
We will definitely be back for another stay.
If you are looking around on HomeAway for somewhere to stay stop. You have already found it here.
Thanks again Colin.
Peter M.
fantasic
We waren met 6en en allemaal helemaal weg van the cottage. Geweldige ligging, geweldig uitzicht. Heerlijke rust en lekker dicht bij de camino! Wij hebben er van genoten. Bij iets beter weer hadden we nog meer gebruik kunnen maken van het zwembad en geweldige terras. Maar ook nu zijn we super tevreden.
Dimphie v.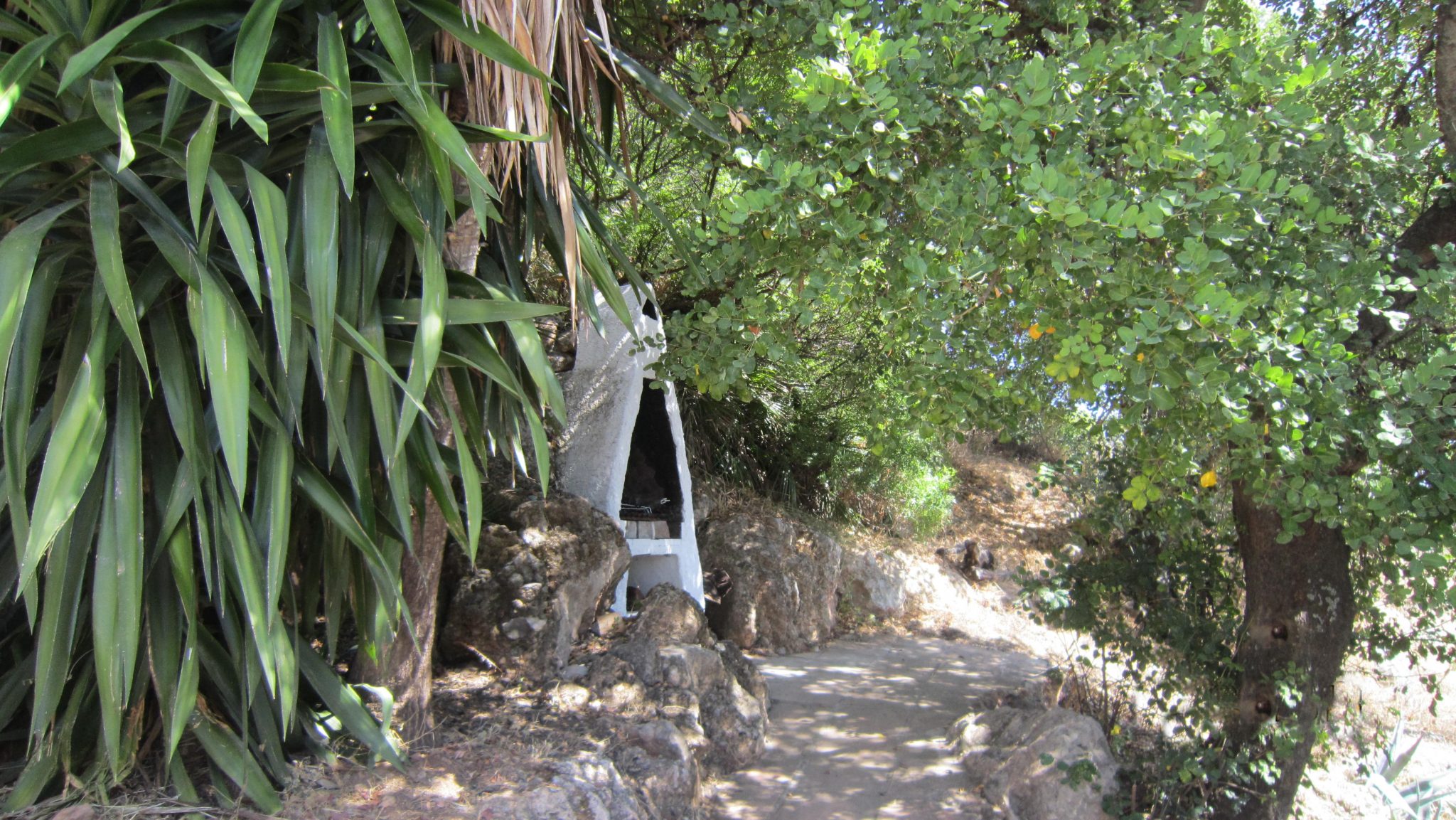 Excellent place in a superb location
We have just returned from a week stay here and already we can't wait to return. I stayed here with my fiancee and 3 of our friends for a week of rock climbing in and around El Chorro, And i must say that this is a perfect location for all the nearby crags.
I would like to point out how excellent Colin and Francesca are as hosts, They couldn't do enough to make our stay better (even though they weren't in Spain). We were arriving on a Sunday afternoon when all the shops were closed so Colin offered to get everything we needed from the supermarket before we arrived so we could settle straight in, I have never known service like this and i have stayed in a lot of places.
We met Francesca's sister Marie at the meeting point in the village and she lead us to the cottage…A very easy meeting place to find and the garage shop is handy.
The cottage itself is perfect from the excellent pool and terrace which was a god send after a full day out climbing to the log burning fires for the cooler nights.
One of my personal favourite things to do was watching the Vultures right above the house which nest on the crag just up from the grounds…these birds are beautiful and HUGE!!, there is also mountain goats in the area too which often pass by.
The night skies here are another thing of beauty too and for a photo enthusiast like myself i spent a lot of time outside on a night time.
I could go on and on about this place but i have to go to work now haha…..just book it and enjoy!!!
If you think it looks nice in the photos i can tell you the photos don't do it justice.
Thanks guys
Shaun, Rachel, Silas, Mark and Bob
Great view and relaxing stay
We had a wonderful time here in the first half of October, enhanced by stunning weather. The house has a great situation on the mountainside, with views of the valley below and rocky crags behind it. These are populated by ibex (we even had one come to drink from the pool!) and griffon vultures soaring overhead on the thermals. Colin is an affable and attentive host, and came by twice with one or two items we didn't have in the kitchen. The two modern fireplaces work very well if it gets cold in the evenings. Gentle strolls over roads with little traffic are on hand as well as more rigorous walking and climbing. Alora (30 minutes' drive south) has the next supermarket of any size, while the larger Antequera (40 minutes' drive to the north) has many shops & supermarkets, as well as attractive historic buildings. Perfect for anyone who wants to "get away from it all" and enjoy the peace of this beautiful landscape.
Anke G.
Excellent Retreat
This is one of the best villas we have stayed in. The facilities are excellent – a private and good sized pool with a fabulous view, three decent bedrooms with air conditioning, a clean and well equipped kitchen and a good wifi signal. It was particularly nice to find a clean BBQ for once and a kitchen that didn't seem to attract any ants! What more could you want for a wonderfully relaxing week in Spain? How about having your breakfast with vultures flying overhead and then wild mountain goats drinking from the pool as you lunch. Wonderful! We had spent 10 days visiting Barcelona, Madrid and Cordoba so we didn't venture out much, however there was a decent restaurant a short drive away in El Chorro. We would definitely recommend this property to anyone wanting to get away from it all.
Steve & Philippa
A peaceful and relaxing stay with great views
We had a very relaxing stay at the cottage. It is in a very quiet spot a few miles from the nearest village, on a hillside with lovely views. It is well equipped and the outside areas and pool are lovely. The owners were very helpful both before and during our stay.
Hilda P.
Fabulous
We had a really wonderfull time here! The cottage is extremely nice, spacious and very well equiped. Colin and Francesca made sure that everything went well despite they were not in Spain themselves at the time, they were Always available for some help if neccesary. We especially enjoyed all the animals surrounding us here, every day again, never saw something like that before!
Just one small minus for us (we are probably spoiled) were the beds, wich are a bit small with a pit in the middle.
We will definitly recommend this place to our friends….indeed we already did!!
Krista V.
WOW!
We are a couple of retirees from Canada and this beautiful spot was our base for exploring the area and walking the El Caminito del Rey trail nearby. Perfect location. The stone cottage was very clean and comfortable, had everything we could need or want including fully stocked kitchen, comfortable beds, indoor and outdoor furniture. We especially enjoyed the stunning views from the deck and pool. Our hosts Colin and Francesca do not live on the premises but were readily available to us. I have already recommended this place to friends and hope to return again some day.
Bonnie L.
Wonderful mountain cottage…..
La Majada Alta cottage is set in a stunning location in the mountains. The views are amazing from the various terraces.
Just the 2 of us stopped here in the middle of June and had a great time.
Colin and Francesca could not have been more helpful in the run up to our holiday and Colin was an absolute saviour to us when we got a flat tyre on arrival.
The location of the cottage allows plenty of peace and quiet through the day and night, though it is only a few minutes in the car to the local village for provisions from independent local stores/market stalls or the smaller supermarkets. Some further lovely villages and towns can be reached by car.
We did the Caminito del Rey walk which was amazing. Even for someone who isn't keen on heights, it's such an experience. We don't do lot's of walking but this walk is spectacular through the national park.
The pool at the cottage is great, whether having a dip in the day or at night when it can be all lit up.
We ate sat out on the terrace every night for our meals. The kitchen is well equipped with everything you need and the gas BBQ fires up perfectly.
A great cottage, with Colin and Francesca and their team helping provide a wonderful holiday experience.
Thanks Colin and Francesca. Tim and James x
wonderful place
We had a wonderful and very relaxing stay at the really lovely cottage with the beautifull situatet terrace and pool.
The cottage is very spacious, clean and very well equipped. At first it was a little bit cold, but with the two well functioning fireplaces in the living room and kitchen/dining room and one mobile gas oven it was very comfortable. The bedrooms have airconitioner to warm up in a fiew minutes. We never have had problems to get a hot shower for all (and we stayed with 6 people!). The WLAN is fast and running well. The pool was clean and ready to use and on the last evening we could enjoy the gas grill outside, great 🙂
Colin and his family was very friendly and they helped us immediately if we had any questions or needed help.
We went there for climbing. The cottage is a great starting point, because you have all kinds of opportunitys. Directly above the cottage is one spot, others to get by feet with a little hiking and if you have a car it is a short way to achive both, El Chorro and Abdalajis .
Jessica O.
Wonderful house near El Chorro
Four of us stayed here for two days in February of 2016 (my wife & I, my mother and our 12 year old son) to visit the famous El Caminito Del Rey path. The house and property are exactly as they are depicted in the photos that appear in the Homeaway ad. This place was more than large enough for the four of us and would be suitable for up to six or seven people. The house was very clean, fully equipped, everything in the house worked perfectly (the wifi worked flawlessly) and we had no issues at all during our stay. Although we arrived a few hours earlier than planned at the gas station in the nearby town (which is really easy to find), the owner's nephew was at the gas station ready to take us to the property within a few minutes. The views from the house over the valleys below is one of the nicest we have ever stayed at. The property is very well maintained and definitely shows the pride of ownership that is sometimes lacking in some rental properties. A large herd of about 15 Ibexes (wild goats) passed by the house as we were departing on our last day. I would definitely recommend staying here if you plan on visiting the El Caminito Del Rey path or just need to get away from it all for a little bit. This area is very scenic and we had a great time driving on the brand new twist, windy roads through the national park to the west of the property.
Thanks again for a wonderful stay,
Ed, Kelly and Mark Fick
Winter sunshine…
Four of us traveled from Scotland to get some winter sunshine. The property is ideally located for walking, rock climbing and bird watching in the El Chorro area. The cottage was spacious, very characterful and well equipped. The sun terrace and pool would be fantastic for family groups. The wood burning stoves were perfect on some of the chilly nights and added to rustic atmosphere. Local restaurants are only a few kilometres away. We ate at the Rocabella just along the road and Garganta down at El Chorro. We've already recommended it to several friends. It would certainly be our first choice when we come back in the future. Bruce, Rab, Roger & Simon from Edinburgh.
Bruce K.
Incredible Views
We enjoyed a wonderful week in the cottage, at the beginning of September. It was spotlessly clean and very well equipped and had everything we needed. The charming cottage has a homely and cared for feel and plenty of space for four adults.
The views are truly incredible and it does not take long to unwind. The pool is the perfect place to relax, lying on the loungers watching the huge birds. In the evenings we used the large, gas barbeque and ate on the terrace just gazing out over those stunning vistas and sipping wine. Bliss!
Colin and Francesca, who were in Spain at the same time, were so helpful and got us out of a couple of self inflicted scrapes which really was extremely kind. They also invited us to join them on the Caminito Del Rey, (The King's Walk), a beautiful walk with amazing views, (if you don't mind heights) which was the highlight of the week.
The cottage was easy to find thanks to Colin's directions and the village is lovely with supermarkets, shops and bars.
Kathleen A.
Fantastic cottage in wonderful peaceful spot
We had a lovely and very relaxing stay at La Majada Alta. We went with our two adult children. The cottage is positioned on a hillside overlooking the foothills that stretch to the sea. You get magnificent views from the terraces on the South of the house. The house is near the town of El Valle de Abdalajis where you can get provisions from a range of different market stalls and shops. The town of Alora also has good shops and is quite vibrant. We also travelled to Ardales and Ronda, both of which are very interesting. Ronda is a bit more touristy, but still very attractive. The house itself is very peaceful. We slept in till about 9.30am every morning and then spent most mornings lounging around the pool which is on a terrace below the house. It can be lit up at night which was fantastic. There were three different places to sit and eat outside, and plenty of sun umbrellas so whatever time of day it was you could choose somewhere in the sun or shade. Colin and Francesca were very attentive and kind but also very discrete – always available when we needed something or had a question to ask. They managed to obtain tickets for us on the nearby Caminito del Rey which was fantastic as online bookings had sold out. The nearby climbing centre of El Chorro is a short walk or drive away and there are nice walks in the pine woods behind the house. We enjoyed eating at La Garganta in El Chorro. You see plenty of Ibex and eagles/vultures which nest in the crags above. Altogether a wonderful house and a very relaxing stay.
Mike B.
Charming cottage in the country side
This was our first time in Spain. We arrived by car from the airport. Colin had been wonderful in giving us the information we needed to make the trip to the cottage. The ride up the hillside was a bit scary since it was so steep and rocky. I was happy we decided on a car that could handle the road. The cottage was just as pictured. Very rustic, but quaint and cozy. I loved the layout of the rooms. Everything was great till we went down to the pool. The pool and view was to die for, but the hornets were everywhere ! and I mean everywhere ! We even saw them inside the lower bed room where we were going to sleep. My husband is allergic to bees. I called Colin to let him know that we were going to have to leave, as we could just not stay with the swarms around. He graciously recommended we stay at their other location outside of town. He had someone come and get us to show us the way to the new home. There were 3 of us, and the new home was amazing. Huge home with kitchen, 5 bedrooms, 4 baths, washer & dryer, and an amazing pool with views of the hills. I was so relieved and thankful. I don't know what we would have done. I felt very blessed that they were such caring people. We stayed a week, and traveled all over southern Spain, layed in the sun and swam, went to market in town to get fresh fish for dinners, and wonderful fresh prawns!. We had a glorious time, and will remember the trip forever, and thanks to Colin & Francesca for their lovely home and generosity.
Susan G.
Relaxing week
The property is secluded but with easy access to major highways to the historic destinations, we love sitting on the terrace and swimming in the pool while observing the valley well bellow the house. Wild goats were frequent visitors and hiking paths were just right by the door. Word of caution is that the final portion of the road to the cottage is dirt road winding above the valley (no safety railings). The road is not for unexperienced drivers. The owners were fast in responding to our emails and addressing the issues that we had. Great property for those who want to relax but being able to visit interesting historical cities around
Rousset family.
Super
Very nice situated house. Top swimming pool. Wel equiped and rebuild with care and love. Nice lounge set and great views.
Mark D.
A get away from it all place with plenty to do!
Stayed at La Majada Alta for two weeks and had a fantastic time, the property had everything we needed for a family of 5 and was quiet and very peaceful. Stunning views and lots to see and do in the surrounding area. Local village has everything you will need during your stay and is approx 7km (10 min by car). Colin and Francesca are extremely helpful and will help out with any questions you may have. Thanks for a lovely holiday!
Joanne H.
La Majada Alta
La Majada Alta is a beautiful cottage with stunningly spectacular views in every direction. The place was clean and as described. We enjoyed the various different spaces offered: the front terrace for breakfast, with the glorious mountain towering over us and eagles swooping overhead; and in the evening the back terrace overlooking the valley. The pool is a great size and was cleaned a few times during our stay. The owners addressed any questions we had immediately and even provided a few provisions for our arrival, which is always welcome (and shows that they are considerate of their guests). The photos certainly don't do the place justice – I think the vistas have to be seen to be appreciated properly. The drive up the precipitous driveway to the cottage came as a bit of a surprise to us the first time we did it though. We had a wonderful two weeks and would thoroughly recommend to anyone, and thank you Colin and Francesca for your wonderful hospitality.
Glen
Beautifull spannish villa
We ( me, my son, daughter,her husband and his mother) have been planing our stay in Andalusia already 3 years. We are coming from Israel, Belgia and France – international family. We wanted to have a house near climbing area of El Chorro and after looking for a perfect place, we found La Majada Alta. And from the first look of the place, we all fell in love with the house. Like a home, there are everything, you need and all is made with so much love. All the furniture, pottery…Nice outside places to eat and best of all swimming pool with beautifull scenery to the mountains and valley below. Cottage is sitting on the mountainside peacefully alone, you can forget the outside word. There are also good hiking trails for those, who don't want to climb. In two hours you can drive to Cordoba and Granada. Ronda is only one hour away. There are also nice villages to visit. We ate every evening at home as it was nice cooking and making barbrque, eating outside while looking at the lights in the mountains. Colin and Francisca were very helpful, writing us E-mails to see how we were and giving advice. If we come again to Andalusia, we shall be back in La Majada Alta for sure! I shall recommend this villa for all my friends.
Leea P.
A lovely relaxing well equipped villa
We thoroughly enjoyed our 11 night stay at this delightful relaxing rustic villa in the mountains. The villa is well equipped with a private pool, gas BBQ & satellite TV. There were days when other than the Griffin Vultures & the wild Goats to dropped in to have a drink at the pool, we saw no-one. We enjoyed lazy days by the pool, walks in the mountainside, and days out to the Costa del Sol. We loved our stay, would highly recommend it to others and hopefully we'll return next summer.
philip g.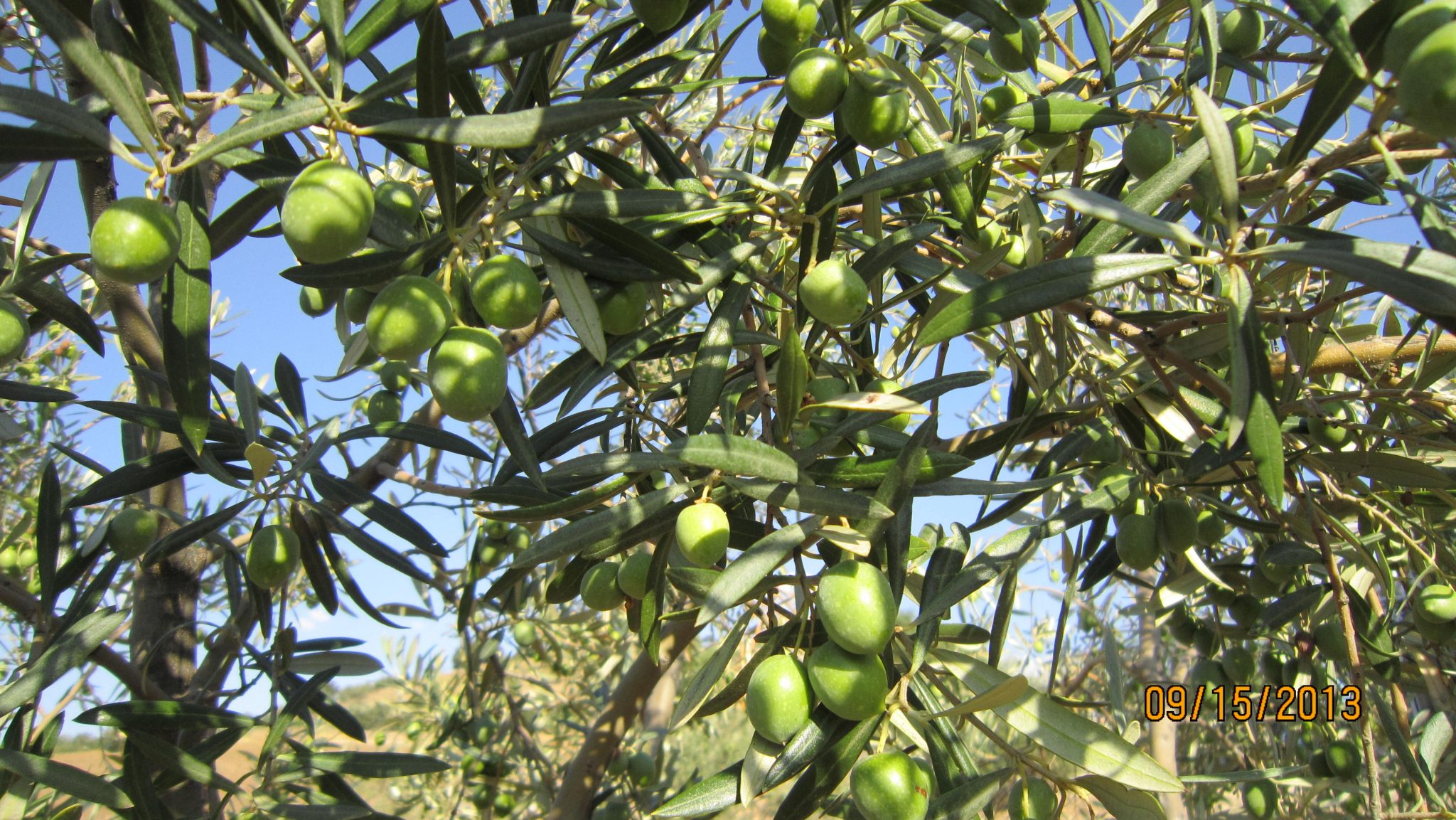 Outstandingly beautiful cottage
This is our family's fourth visit to the cottage. We stumbled across it about 5 years ago and loved it so much that we have returned year after year. We have 2 children (now aged 21 and 13) and they have fantastic memories of playing in the pool, feeding the donkey carrots (donkey can be found sheltering under the tree outside the cottage) and playing hide and seek in the gardens. The cottage is just outside a small village where there are a few shops and bars. We spent one night in the village bar listening to live music and chatting to the locals. We have also visited during August and been to the carnival in the village.
If you go in the opposite direction to the village there are beautiful lakes. We have spent lots of days, over the years, picnicing and hiring a pedalo at the lakes.
I can not fault the cottage, it is maintained to a very high standard, is extremely well equipped and perfect for a family holiday. The people in the village are very friendly and helpful (We needed a Dr one year for our daughter and were seen immediately in the village surgery).
I would recommend this cottage to anyone wanting a family holiday to remember – thats why we have returned year after year.
Donna W.
Where eagles dare!
We have more than 25 years experience of renting villas in Spain…this was the first to include eagles lazily circling in the sky just above us. The position, high in the mountains around el Chorro, (experience in driving on Spanish mountain roads useful!) with a vertical rock face as a nearby backdrop, makes for a spectacular setting and marvellous views. Wild mountain goats also showed up on occasion to nibble foliage and drink from the pool. The cottage is comfortably laid out, with plentiful high pressure hot water for invigorating showers. It was easy to spend a relaxing day both in the pool and admiring the scenery in this quiet location. Whilst it is possible to walk to a local restaurant a car is needed for greater choice; once familiar with the local roads the relative isolation of the property is no bar to getting out and about. Colin and Francesca are excellent owners, with a palpable sense of responsibility and a desire to make sure all was well – demonstrated by the rapid provision of a new gas barbeque following a recent problem with outside charcoal BBQs. We thoroughly enjoyed our stay in La Majada Alta; the views, scenery, and situation make it a perfect rural retreat and one we may well repeat.
D&K
Lovely, private farmhouse in andalucia
Comfortable, farmhouse with great pool and spectacular views. Colin and Francesca could not have been more helpful in our planning and were available via email and phone during the stay.
If you really want to get away from everything this is the place to go. It really takes a long and very windy drive to get to the nearest village so stock up before you arrive if you don't want to drive all the time.
We went on day trips to Grenada and Cordoba very easy to do and magnificent but a full, full day each time with a solid drive both ways.
Anonymous
Great holidays in beautiful mountain area
We (a family from Germany with two kids, 13 and 16) spent two weeks in the cottage and enjoyed our stay very much. Each of us thought that this was a great holiday. The cottage ist beautifully located and offers awsome views to the mountain landscape surrounding it. It is well equipped with everything you might need, tastefully furnished and decorated. The pool is big enough to swim and dive and was one of the favourite places for our kids. The sister of the owners who lives in a village nearby gave us an excellent service, showing us the way to the cottage, changing linens and towels after a week and even providing us with the first essentials we needed for breakfast. The booking was easy since Colin and Francesca gave us all the informations we needed. The location is well situated in reach of several touristic attractions. We recommend visits to Antequera, el Torcal, Lobo Park and Ronda, but even excursions to Sevilla or Granada are possible on one day if you start early. In summary this was a very positive experience and we would recommend it to everybody looking for a quiet holiday close to nature and in a beautiful mountain surrounding.
Christian and Andrea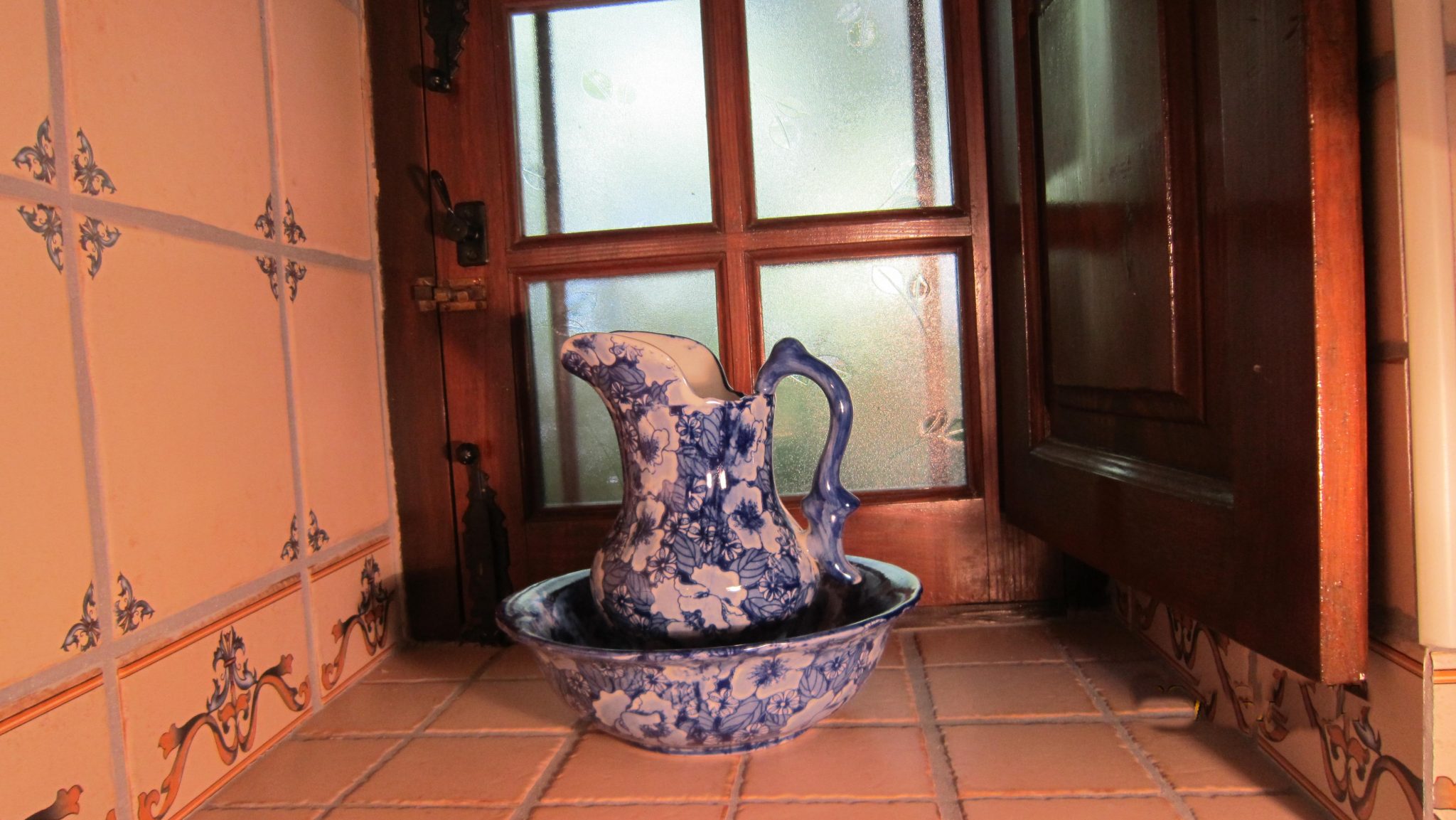 If you love nature, you will love this house
It took me 6 years to fulfill a promise I made to my 82 year old mother to bring her to Spain. My sister and I chose to spend our 10 day visit in Andalucia and we reserved La Majada Alta for 3 nights and a week at the Marriott in Marbella.
While the Marriott has a "very nice" facility, there is no question that
I will rent from Francesca and Colin when I return to Spain and skip the hotel(s) altogether. I live in the U.S. and can stay at a Marriott
anytime — at the core, a hotel is a hotel.
La Majada Alta is a HOME and it takes less than 24 hours to feel
"at home" staying there. I wanted to experience Andalucia and not
just "vacation" there and that was only possible during our short
time at this lovely cottage.
The rental is exactly as described…what the photos don't capture is the serenity and ethereal beauty of the property—that is something you have to experience. The views are stunning, the aura peaceful and time often stands still.
The house was very clean and well equipped. The owners, Colin and Francesca, were wonderful to deal with as were their family who live locally and offered their help and suggestions any time we requested such. The house was located in the hills outside a small
Andalucian town about 10-15 minute drive away. It was a bit longer to the much larger town of Antequera and centrally located should you want to visit several larger cities (Granada, Cordoba, Ronda, Marbella). I wish I could have stayed a month there was so much to see and do…..the two MUST DO's – MUST SEE are The Alhambra in Granada and the white village of Ronda……but any google search of
"Andalucia" will produce weeks of reading reviews that are a testament to the beauty and versatility of this region. There is something for everyone, young and old…..and no two days will be the same.
I felt blessed when given the opportunity to give my mom this gift…little did I know that, in so doing, I would wind up giving myself an ever bigger one as well. Given the chance and means, I will be going back with my two little granddaughters in tow!!!
Anonymous
Our Perfect Holiday Cottage
We had previously stayed at a house within the village of Valle de Abdalajís courtesy of Colin and Francesca, owners of this cottage, when our boys were toddlers and we thoroughly enjoyed its location in an authentic white Andalucían village and the local area generally. When the house within the village was unavailable we opted for this cottage, wonderfully secluded in an area of a national park and yet only seven kilometres from the same village that we were familiar with. What a great decision that was!
For us, coming from suburban London, the cottage offers our family a perfect summer holiday: peaceful, relaxing, fantastic views, close proximity to many other interesting places to see and things do, and good weather.
The grounds are excitingly landscaped across several terraced levels and there is a well maintained private swimming pool and gardens. The living areas are all comfortable with an abundance of modern conveniences. The bedrooms (enough sleeping for 8 people) are well arranged so the cottage can accommodate a large family or two small families with enough separation between the bedrooms to allow sufficient privacy.
As our boys have grown up they have experienced the cottage and the local area in different ways as their increasing ages have determined. So although it would be easy to just stay at the cottage for the whole holiday, we have been able to steadily broaden our experiences with the variety of activities that local area has to offer, including walks and excursions to the nearby towns and panorama vistas, but also making trips to the coast and to the lakes which are easy to get to.
There are many fine family-run bars, cafes and restaurants around the area and we have always found the local people to be very pleasant despite the language barrier for us.
Over 11 years we have built a good friendship with Colin and Francesca – they are very welcoming and hospitable. Also, with an English-speaking person on the phone, they are very helpful solving any small problems that may have arisen.
Although we have taken the family to other summer destinations the general consensus for us is that the cottage offers us the ideal holiday – so we just keep coming back. We have booked the cottage once again for summer 2013 and we cannot wait! We have also recommended this cottage to several of our friends and, of the two families who have now stayed there, they too have fond memories of their holiday.
Graeme & Chris
Wonderful
We stayed at La Majada Alta during the first 2 weeks of September with our 17 month old daughter. We were looking to get away from it all and we certainly did!
Located a few kms from the nearest town of Valle de la Abdalajis (where you can find a supermarket, butchers, bakery, bank, medical Centre, etc.), the cottage is set on a hillside and provides beautiful views over the valley below.
On arrival we were met by the owners sister Marie, at a convenient, easy to locate meeting point and guided to the cottage. Due to the supermarkets being closed on a Sunday and our late Saturday night arrival time, a pre-order of groceries were waiting for us on arrival – Thanks Marie!
The cottage is spacious, clean and typically Spanish. Everything is as described. The kitchen is well equipped, which made home cooking easy. All towels were provided (included pool towels) and these were changed along with bed linen once a week.
We were worried if the cottage would be baby friendly before booking but a cot with bedding and a highchair was provided. It was also easy to make the outdoor area safe by blocking off the steps leading down to the pool area.
The area is a haven for nature lovers, walkers, climbers and cyclists. Endless amounts of day trips are possible from the property. We found it difficult to venture away from the surroundings of the cottage however El Chorro and El Torcal are close by and not to be missed (Take care on the Camino del Ray if you decide to walk the gorge).
There are several eating options close by which are worth a look, (Rocabella, El Mirador, and Kontiki, to name a few). There is also a restaurant in the town which we tried on our last night and enjoyed very much, can't remember the name but Colin recommended it and it is located at the bottom end of town near to the landing point for the hang gliders. There is a lovely outside seating area that offers a great view of Valle de la Abdalajis.
Customer Service was second to none. The owners, Colin & Francesca were more than helpful and were always contactable when we needed to call on them, from our first email enquiry until we left for home. They even provided a free translation service for an emergency trip to the dentist!
Would we recommend this property? Absolutely!
Keep up the good work Colin, Francesca & Family!!
Thanks for a lovely relaxing holiday to remember,
Shane, Clare & Scarlet
Wonderful stay in rural Spain.
We had a lovely time in a beautiful location. The situation of the cottage is amazing with views of the valley below and the birds circling overhead. For nature lovers it is a absolute haven. Colin,Francesca and Marie made us feel very welcome. There were interesting places to visit in the area including El Torcal, Antequera and El Chorro gorge. We would love to visit again.
Joan B.
A little piece of paradise
We were looking for somewhere quiet with stunning views and that's exactly what we got. We had planned day trips out but the pool area and rambling hills / mountains around the cottage were so enchanting, we couldn't bring ourselves to leave. During the day we were entertained by swallows? swooping in to clean the pool and birds of prey gliding overhead. Evenings entertainment was provided by goats and their acrobatic rock climbing. Sadly it wasn't hot enough in May to tempt them towards the pool…
The house itself is beautiful inside and very well equipped. We especially appreciated the excellent window shutters which enabled us to catch up on our sleep.
The supermarket in Valle de Abdalajes kept us well stocked up with gorgeous Spanish, cheese, meat and wine, while the bakery tested our will-power with their cakes and biscuits. Restaurant, Rocabella is a pleasant 10 / 15 minute stroll away and definitely worth visiting, although during May it wasn't open Monday night.
Colin and Francesca were incredibly helpful from the booking process, arranging food for our Sunday arrival to helping us with a puncture during the stay.
We love visiting new places and as such have never been to the same place twice, however, I can definitely see us returning here in the future.
Ros S.
Tout là-haut sur la colline !
Nous avons passé un excellent séjour dans ce cottage. Nous avons découvert un lieu magnifique offrant des paysages grandioses et une proximité intéressante avec la nature côtoyant parfois des visiteurs inattendus mais fort sympathiques. Ce cottage est idéalement situé, surplombant la vallée et offrant tranquillité et repos. L'agencement y est parfait pour la famille qui a su largement profité de sa belle piscine entre autres. Le village El Valle de Abdalajis est charmant et typique, proposant tous les services attendus (commerces, marché, pharmacie, centre de soins…). Les habitants y sont très gentils et serviables. Que du bonheur loin de la tourmente ; un havre de paix à découvrir. Un grand merci aux personnes chargées de l'entretien (jardin, piscine, linge) pour leur gentillesse et leur sérieux et à Colin et Francesca toujours soucieux de notre bien-être.
LIS D.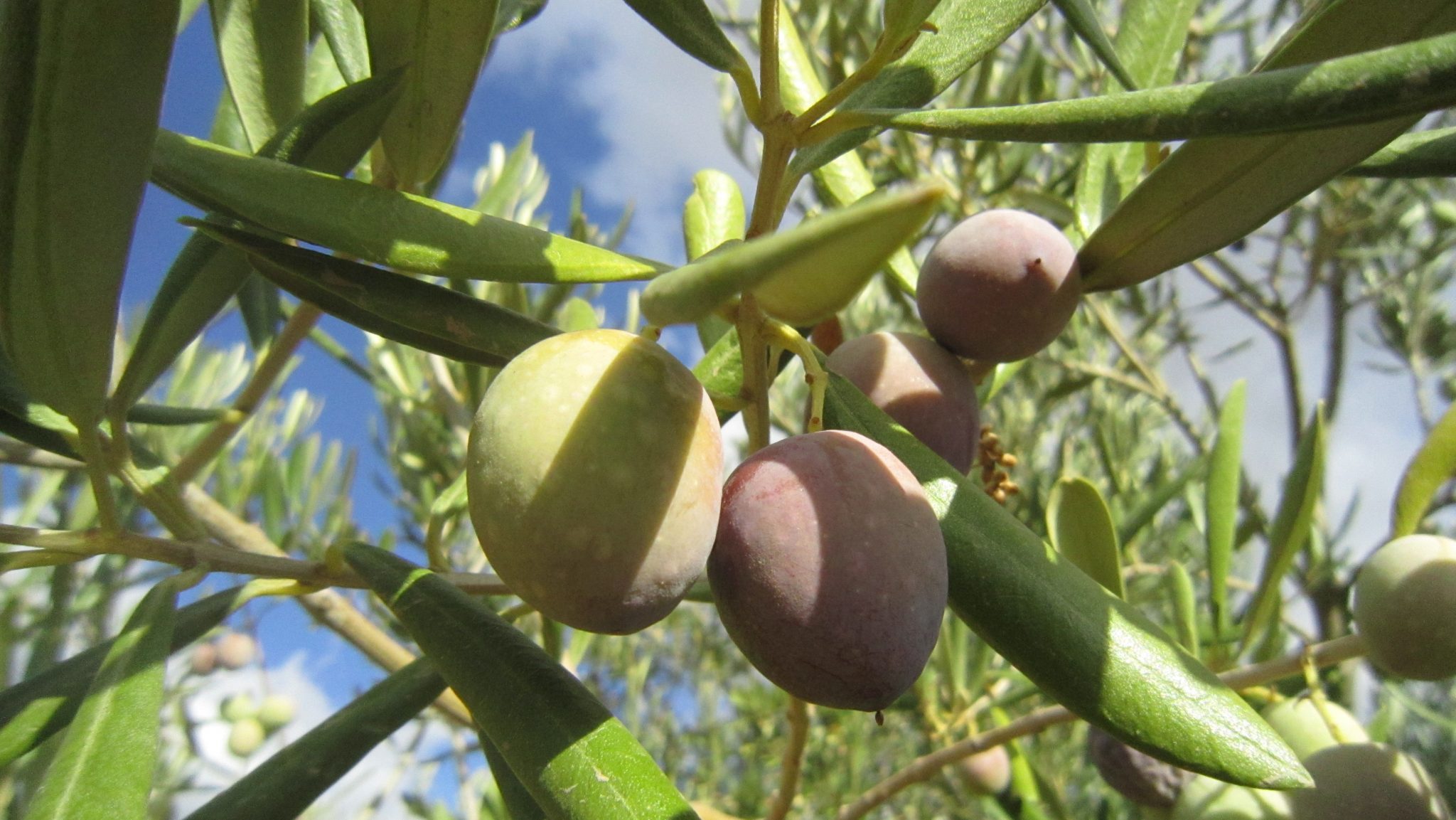 Amazing holiday home in an ideal location
My husband, 2 children, ages 5 and 7 stayed for 4 nights in early October 2011 and could not have been more happy with our choice. Paradise! Right from the time of booking Colin and Francesca were very helpful with answering questions about the area and providing lots of helpful information. We are from Canmore, AB Canada, and so it was a long journey for us, but so worth it! Upon arrival we were immediately blown away by the views from the cottage, both in front and back. The cottage itself is traditionally decorated and very well kept. It was just what I was hoping our holiday home in Spain would look like! The decor is very Spanish and lovely. The pool was obviously a huge hit for my kids (and us!), and was a great place to get over our jet lag.
Colin was very helpful in arranging a paragliding trip for us. We did a day trip to Antequera which was a very close drive (about 40 minutes), and a lovely city to visit. The Alcazaba is beautiful. The cottage is nestled right in the mountains and we did a hike right from the house one day. We also spent a nice afternoon touring around El Chorro. This cottage would be exceptionally ideal if you are coming to Spain to rock climb or road ride. The crags are minutes away, and the road riding heading either south or north of Valle de la Abdalajis is fantastic.
The little town of Valle de la Abdalajis, which is about a 7 minute drive away is quaint and small, but has a market, butcher, bakery etc and more than suitable.
We spent another 2 weeks exploring the Andalucia region and while we loved it all, this cottage was our favourite! I would highly recommend a stay in this cottage to anyone; couples, families etc. There are a few steps getting down to the pool, but unless you have mobility issues they wouldn't be a problem at all. I think it is very good value.
We are hoping to get back to visit again one day!
Lauren L.
C'est une maison blanche accrochée à la colline…
Un gite exceptionnel à recommander pour ses prestations.
Tout d'abord le site en lui-même, une accroche à flanc de colline au pied de la falaise avec une vue époustouflante sur la vallée.
Puis le gite, sa décoration, son espace intérieur, sa dotation remarquable où rien ne manque. Sans parler du jardin avec ses terrasses avec la piscine en point de mire comme une invitation au farniente.
N'oublions pas la gentillesse et la discrétion des personnes en charge de l'entretien, et de l'accueil chaleureux de Francesca et Colin.
Bref, 2 semaines enchanteresques pour des amoureux de calme et de nature, loin, très loin du tumulte du tourisme de masse.
Lambert
Away from it all
We stayed in the property for a week last August(2009), with our teenaged sons. The cottage was clean and well maintained, with pool cleaner and gardener making unobtrusive visits during the week. We had a minor problem with hot water, which the owner helped us with promptly by giving us friendly guidance by phone. The location of the cottage was perfect if you want to have a stunning view, right out in the countryside. The wildlife on show was varied, and we were thrilled that a mountain goat jumped in over the wall and drunk from the swimming pool! Swimming under the stars was also a highlight.
We had a fabulous, very relaxing week. My only advice to future guests is that you need to be organised about stocking up because shops are a little way off, and you don't want to waste valuable pool time!! We visited the Alhambra Palace in Granada as a day trip which was well worth the trip, but you need to book your tickets well in advance.
Anonymous
Peace, Quite and Stunning Views
We didn't quite know what to expect so on arrival we were blown away by the stunning views, area and cottage. The cottage was welcoming and very well kept. The surrounding area is packed with things to do if you like adventure and don't mind heights. A car is a must to make the most of this holiday. Time spent relaxing was either by the pool, bbq or a short walk to an english run pub/restaurant. If you're looking for a complete break from a hectic lifestyle Here's the place to go!
Snufflemouse